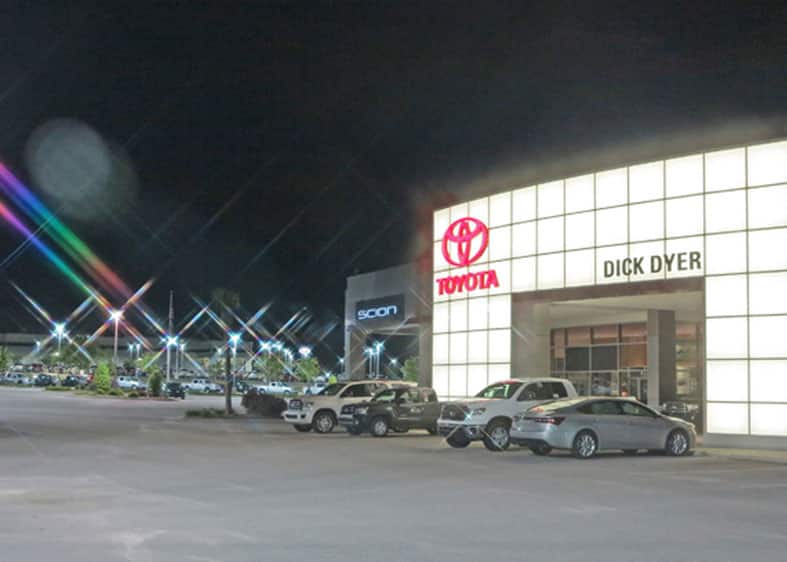 This project is a new 64,000 square foot automotive sales and service facility including indoor and outdoor showrooms, offices, refreshment bar, customer lounge, high-volume service bays and car wash facility.
Exterior lighting was designed to showcase vehicles on display with minimal light trespass, with controls to switch to minimal lighting at preset times to permit operation of security cameras and reduce energy consumption during late night hours.
GWA worked with Richland County on a variance to a stringent site lighting ordinance to allow for proper display lighting, ultimately leading to a permanent modification to the County law.