First Union Capital Center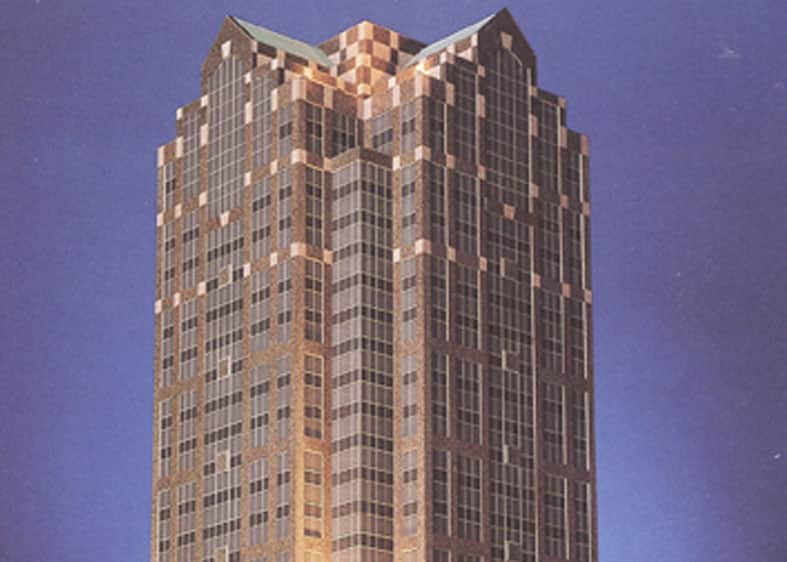 This 29-story office building in downtown Raleigh has over a half-million square feet of class A office space, surface and underground parking, conference and exercise facilities and a private dining club on the two top floors.
GWA designed electrical, lighting, security and communications infrastructure to enhance flexibility in office layout and tenant loads. Lighting controls were designed to permit fixtures to be re-arranged for a variety of floor plans without requiring replacement or revision of wiring.
Emergency power systems serve a fire pump, elevators and egress lighting. Stairways are pressurized to prevent smoke intrusion and lighting is supplied through redundant power sources to minimize blackouts.
Security provisions include closed-circuit TV, card access, all-call voice and music systems and a fully-staffed security office. The fire alarm system was designed in accordance with State of North Carolina regulations and includes automatic detection, voice evacuation and by-device supervision.
Since its opening, GWA also completed 50 upfits ranging in size from 2,000 to 60,000 square feet.